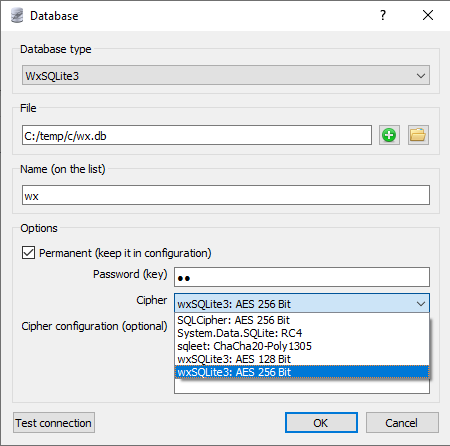 Version: 3.3.0
OS: Windows
The upgraded DbSqliteWx plugin, using SQLite3MultipleCiphers, allowing to access many different SQLite encryption standards. The new database dialog allowing full customization of the initial database configuration with PRAGMA statements
21 February 2021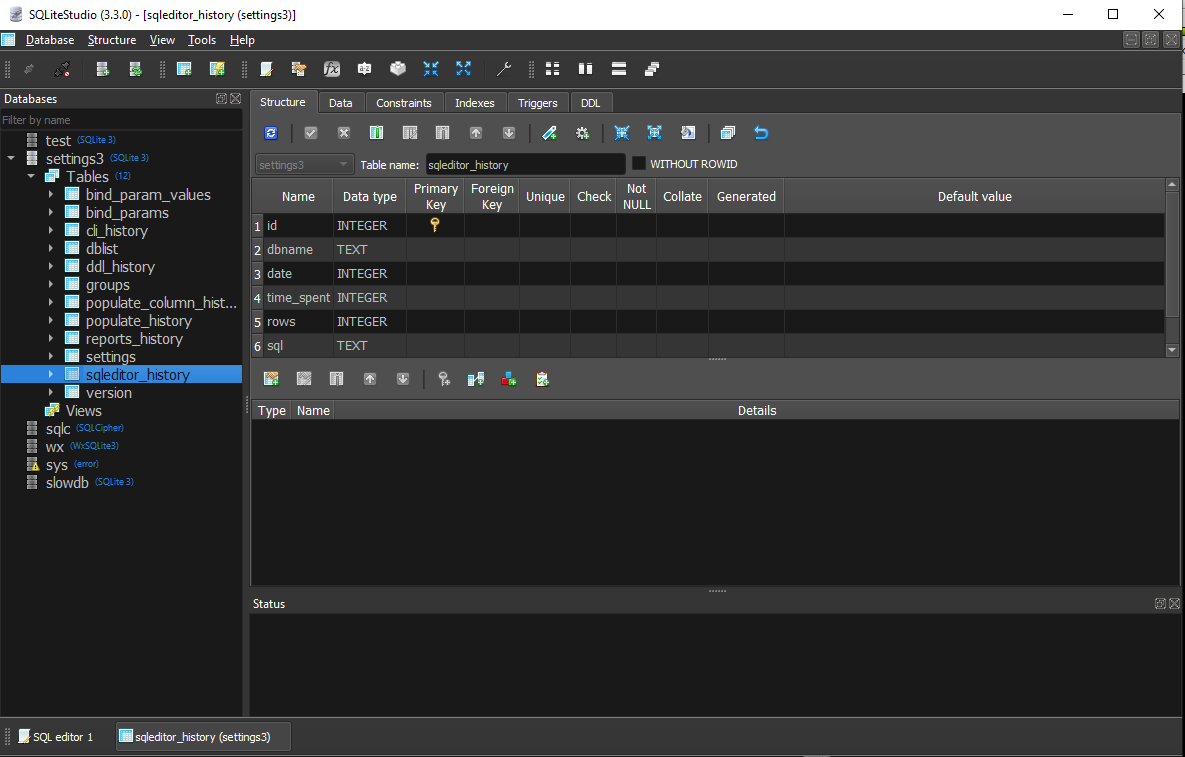 Version: 3.3.0
OS: Windows
"Fusion Dark" theme. Main toolbar with reduced number of buttons introduced in 3.3.0. Also 2 new buttons in Table Window toolbar for quick access to adding new indexes and triggers from the structure tab.
21 February 2021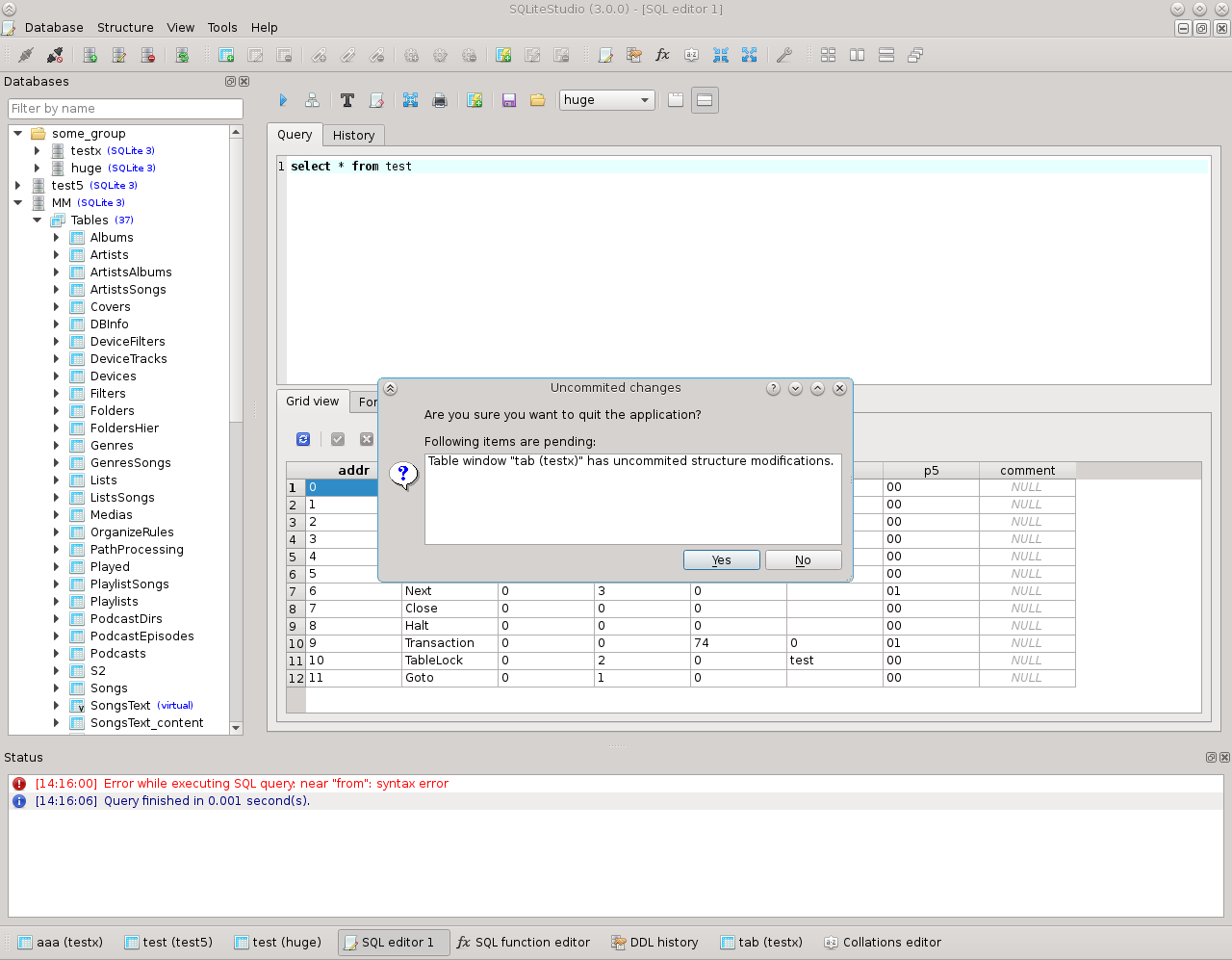 When closing application with uncommited changed, a user will be warned.
14 December 2014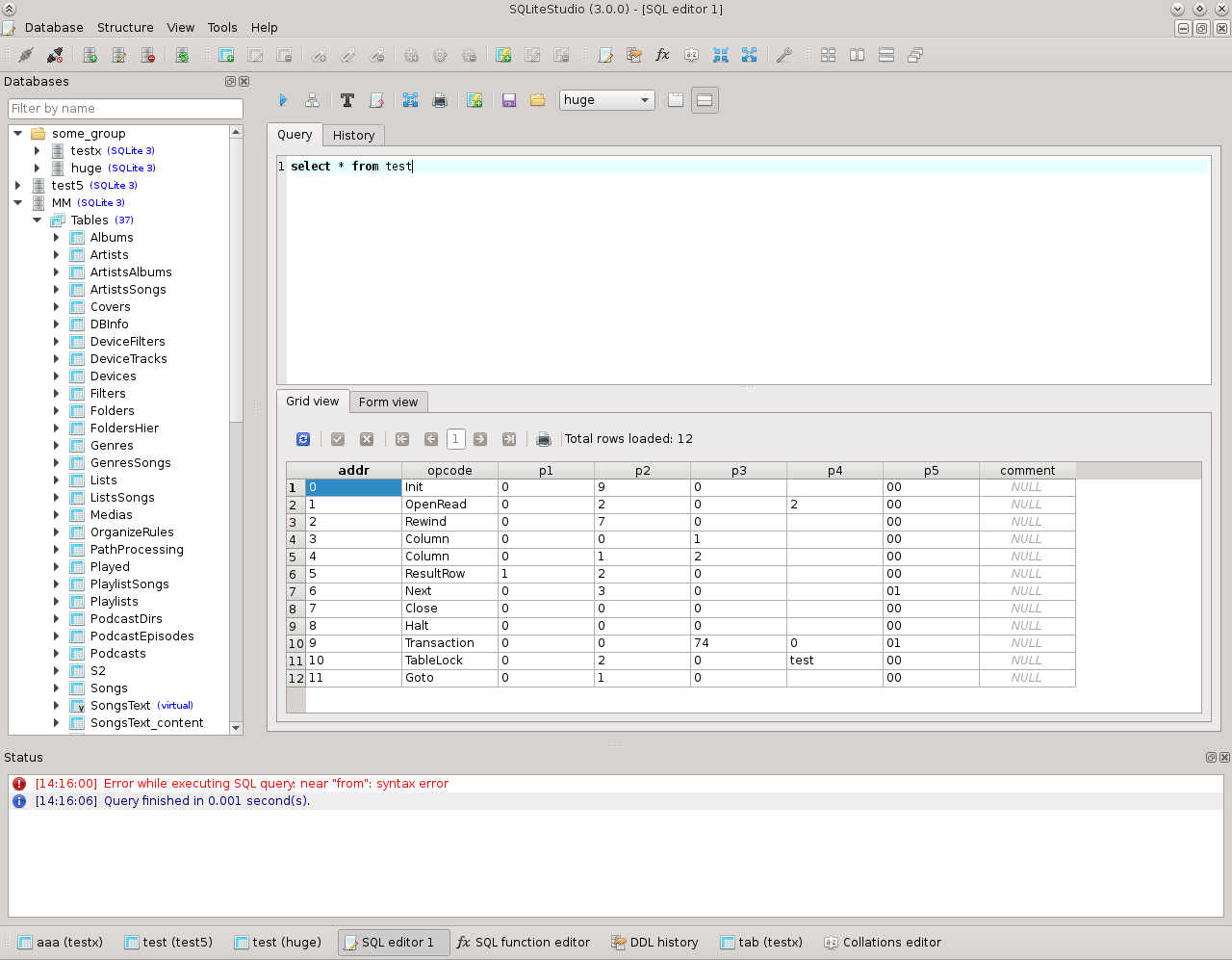 Databases can be put into groups, to make managing multiple databases easier.
14 December 2014